Eva Photo Studio is known for our style of wedding photography. It is both elegant and sophisticated. We work tirelessly to capture images that have a romantic twist and that capture all of the emotion of your wedding day. We blend a little bit of modern, photojournalistic style, with a fun and artistic vision, while never forgetting to also capture the traditional and timeless images that will stand the test of time.
At Eva Photo Studio we speak English, Spanish and Czech.  Greek translator can be provided, if needed.
Se habla Español.  Llama para una consulta personal & gratis. 
Please visit us at www.evaphotostudio.com to view a broad range of our wedding photography.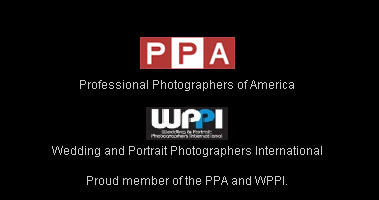 If you're looking for the finest Tampa wedding photographer, Orlando wedding photographer, Jacksonville wedding photographer, Miami wedding photographer, Key West wedding photographer, Naples wedding photographer, or Sarasota wedding photographer, you've come to the right place.  Eva Photo Studio offers exceptional photography at a reasonable investment.
Our wedding day photographs truly capture the emotion of the day in an unobtrusive manner. We approach each wedding differently, and we always work with the bride to achieve incredible fine art photographs that she will treasure forever. By blending a unique approach of traditional wedding photography and photojournalistic wedding photography, we are able to capture dynamic images of your wedding that help convey the true memories and feelings of your wedding day. Because Eva Photo Studio has become so well known for our ability to capture these precious moments, there is a high demand for our wedding photography among brides that are searching for the best Tampa wedding photographer available. Every wedding or event is covered with precision and extraordinary attention to detail, while still capturing the special moments. Cutting-edge techniques, are incorporated into our art form and we deliver a first-rate product with sensational album design.
When you hire Eva Photo Studio, rest assured that you have made a wise investment in a full service photography studio that will provide you with wonderful memories for the years to come!
Eva Photo Studio serves the entire Tampa Bay area, including Tampa, Brandon, Lakeland, St. Petersburg, St. Petersburg Beach, Treasure Island, Sannibel Island, Sarasota, Clearwater, Dunedin, Safety Harbor, Oldsmar, Dade City, Palm Harbor, Bradenton, Holiday, Port Richey, Ozona, Clearwater, Largo, Pinellas Park, Tallahassee, Pensacola, Miami, Fort Lauderdale, the Florida Keys, West Palm Beach, Orlando, Gainesville, and Jacksonville. Eva Photo Studio is also available to cover weddings in Chicago, Los Angeles, New York or any other major U.S. city. We cater to discerning clientele nationwide and worldwide.
Additionally Eva Photo Studio is available for destination weddings in any of these Caribbean Islands: Bahamas, Jamaica, Dominican Republic, Puerto Rico, United States Virgin Islands, British Virgin Islands, Cuba, Aruba, Bonaire, Curacao, Cancun, Cozumel, Playa del Carmen, Acapulco, Costa Rica, St. Lucia, St. Bart's, Trinidad and Tobago, Turks and Caicos, Cayman Islands, Belize, Barbados, Antigua, Anguilla, Bermuda, St. Martin, and St. Kitts and Nevis, Barbuda, Dominica, Haiti, Isla Mujeres, Martinique, St. Croix, St. Johns, St. Thomas, St. Vincent, St. Martin, Tortola.
If you happen to be even more adventuresome and your wedding will take place on another continent….no problem!! We will travel to any destination in North and South America, Europe, Asia, Australia, and Africa if it is required. We have valid passports and would be happy to follow you wherever you need us.
We have packages for all budgets and all images are delivered on high quality DVDs.
Tampa Wedding Photographer – Orlando Wedding Photographer – Sarasota Wedding Photographer – St. Petersburg Wedding Photographer – Clearwater Beach Wedding Photographer – Largo Wedding Photographer – Pinellas Park Wedding Photographer – Brandon Wedding Photographer – Clearwater Wedding Photographer – Naples Wedding Photographer – Miami Wedding Photographer – Jacksonville Wedding Photographer – Gainesville Wedding Photographer – Tallahassee Wedding Photographer – Florida Keys Wedding Photographer – Key West Wedding Photographer – Pensacola Wedding Photographer – Ocala Wedding Photographer