Click here to review Eva Photo Studio at WeddingWire
At Eva Photo Studio, we pride ourselves on our ability to capture amazing & unique photographs and great customer service. Want to know how our Clients feel about us?  Please read some of the many emails and comments sent to us by our happy and satisfied Clients: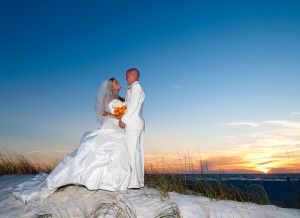 Oh my god!!!! The pictures are so amazing. You guys did a fantastic job, truthfully there are no words to describe how amazing all the photos turned out! YOU TRULY ARE THE BEST
Laura and Brad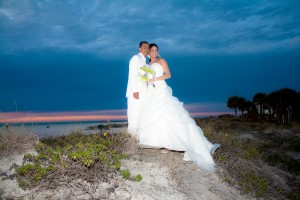 Eva was so fun! Her work was amazing. I moved to Texas now & me and my husband talk about flying them to us for family portraits! I do and will recommend her to anybody!
 Jamie and Sonnie

WOW! I have nothing else to say! This is amazing! You both did such an amazing job! The first thing EVERYONE says about the wedding was how awesome you two were! I am so happy we had you as our photographers! AMAZING! The video is PRICELESS! I cant wait to see the rest! Thank you so much for everything. I really hope we can work with you again in the future!
Amanda and Roger

Just wanted to let you know that we got the pictures & they are absolutely beautiful! Thank you both SOOO much!
Allie and Carl

Just wanted to let you know that we received your photos, and we are very pleased! There are many great ones. And a ton to choose from! Thanks for all your hard work! We will surely recommend you to everyone we know in FL.
Christina and Justin

You made our day so special!
Ron and Dawn

How beautiful! I can't thank you enough. It was truly a pleasure to work with you. You were both so professional.
Dianne and Peter

What wonderful Pictures of the wedding. You have captured everything that the day was about and everyone involved in Amanda and Rogers special day. As the brides Mother and Father we want to thank you for the fantastic job. You have captured the beauty of all.
Vlenda and Tom

Our first time with Eva Photo Studio and it has been a wonderful experience. Very professional, on time, very dependable, much attention to details. Very personable and friendly to all our guests. Our photos were the best I have seen in years. The clarity, color, and variety were excellent. We will use her again in the future and I highly recommend Eva Photo Studio. Everything she promised, she delivered. She was always available if we had any questions.
Debbie T. (mother of the bride)
WeddingWire Bride's Choice Award for 2011


Our 1 year anniversary is tomorrow and wanted to say thank you again for such an awesome job. I posted the slide show you made on my FB page. You captured our day so wonderfully and made the last memories with my Mother and now Grandmother so precious. And now we are expecting a little girl.
Dianne and Peter

OMG! These photos are amazing. They came out so wonderful, it makes me want to cry with happiness.
Kristen Davis

From WeddingWire:
The best part of working with Eva and Mauricio is there complete flexibility. I used them for an engagement shoot, his eyes only shoot, the wedding and our 1 year anniversary. So as you can see we really liked their work. Not only were they willing to work with my crazy schedule, they even went around Tampa looking for sites to shoot, which saved me time and stress doing this on my own. After the shoots, they have a few photos posted within 1-3 days on their site and we received our photos within a few weeks after that. 
Also, most grooms are not too thrilled about the photo part, including my husband, but Eva and Mauricio helped him along and they were very good at telling him how to look and where to look etc. Although I originally found Eva and Mauricio for my wedding, I know I will be using them for all of our life's big events. They shoot for all sorts of occasions and the pictures are amazing.
So, stop shopping around and book with them. Believe me, you will not be disappointed!
  Danielle and David


                                                                                                            Brandon and Alyssa

 Email sent August 26, 2011
"I have had so much fun showing all my friends and family all the wonderful and beautiful photos you captured. What a gift you all have. Thank you for being able to see what makes a beautiful photo–the colors, the locations you chose, and being so patient with us. I haven't stopped gushing over the pictures. Many thanks again!  I 'm your #1 fan after my experience, just as I'm sure all your clients are."
 Wedding Wire review:

                                                                                                      Joanna and Michael
Wedding Wire review (submitted 10/14/2011) :

Wedding Wire review:

Wedding Wire review:

WeddingWire Bride's Choice Award for 2012