How to dress for Maternity session
First, and having nothing to do with clothes, if you have a maternity session, you want to take time and pamper yourself! Make sure your hair, makeup and nails are done. Especially the nails as your hands are going to be in a LOT of shots. Take extra time to actually style your hair. At a maternity session, YOU are the star, so make sure your look matches that!
Now for the clothes.
Absolutely consider bringing:
Flowing dresses or skirts that can be gathered to show off your figure – pair with high heels if you want to go glam or go barefoot if you want a more 'earthy' look.
Tops that are a solid color or lightly patterned and logo-free.
PLEASE MAKE SURE YOUR CLOTHING IS IRONED!
A selection of tops – something white, something dark (doesn't have to be black – could be navy or any shade of brown), and a couple of shirts in colors that look really great on you.
One dark and one white tank top or bandeau.
Black and nude/white bra.
Props related to your baby – booties, letter blocks, any other items of sentimental value that you might like in the photos.
Pants that are comfortable, not too tight around your belly, medium-colored (denim is great) and can be folded or lowered out of the frame
A white button-up blouse.
Accessories – chunky necklaces, bracelets, dangly earrings, hats, feminine scarves that can help add texture, interest, and depth to your images.
Items that are reflective of your style – whether it's frilly or country, I'm sure we can work with it.
You might want to think twice about wearing…:
Snug-fitting socks, pants or undergarments an hour before the shoot, so that you can minimize any lines that might appear on your skin.
Clothes that have very busy patterns (small checks) or large obvious logos. These can distract the eye from what's most important about the photo. However, if you're wearing a dress or blouse that has patterns, go for it!
"But what should my husband/boyfriend/partner wear?"
Keep it simple. Jeans and a black shirt or a white shirt make for a great starting point. As a second option, it would be a good idea to bring a second shirt that compliments whatever you decide to wear – i.e. if you're wearing jewel tones (rich, vibrant, bold colors), then he should wear something with a jewel tone as well, although it can be a white checked shirt with a jewel tone in the pattern rather than, say, trying to find an emerald green shirt to match your emerald green dress. Think about what fits your style as a couple and dress accordingly. Try to avoid pinstripes (they turn into wild disco patterns!) and bold logos.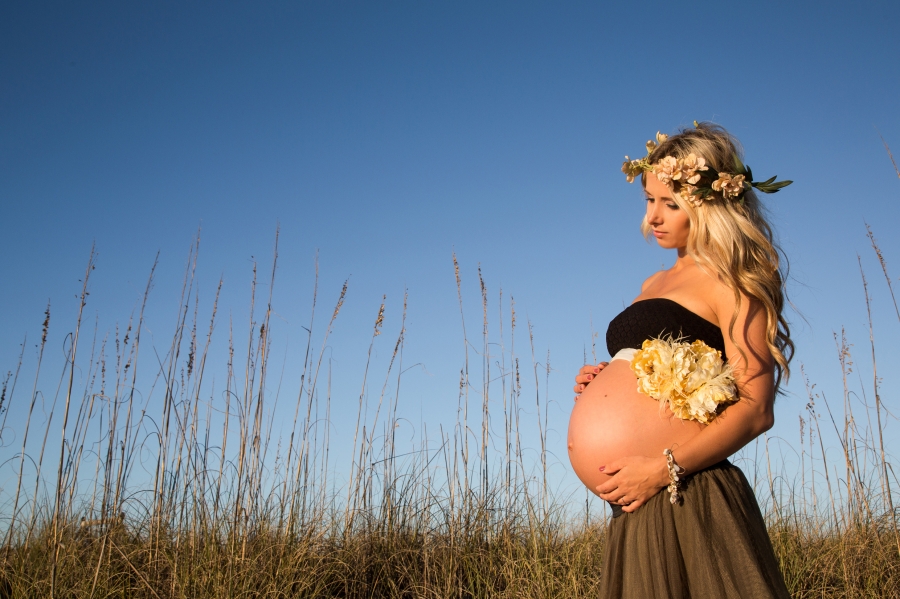 The images below show many of the flowy fabrics that I can bring to the session.  Please let me know which color(s) you like and want me to bring to your session.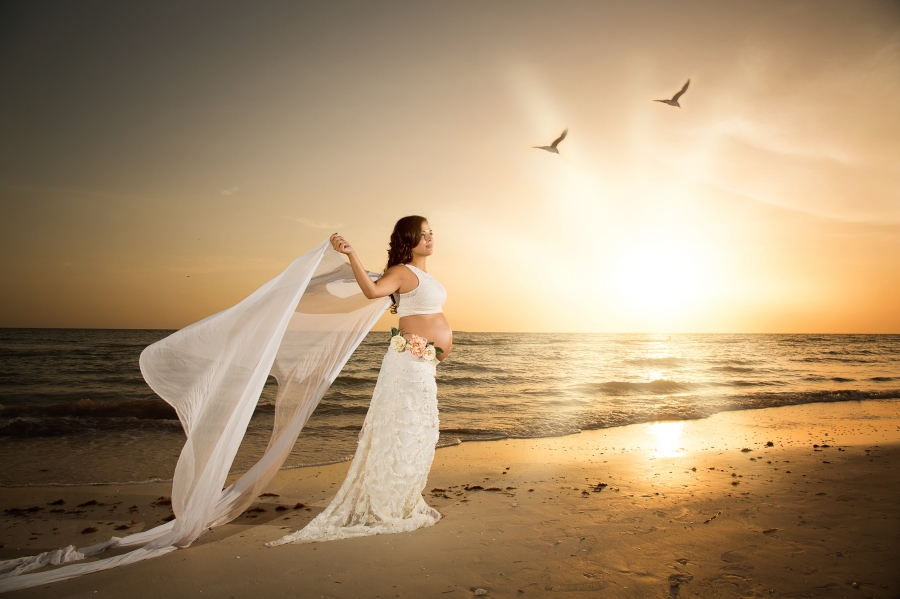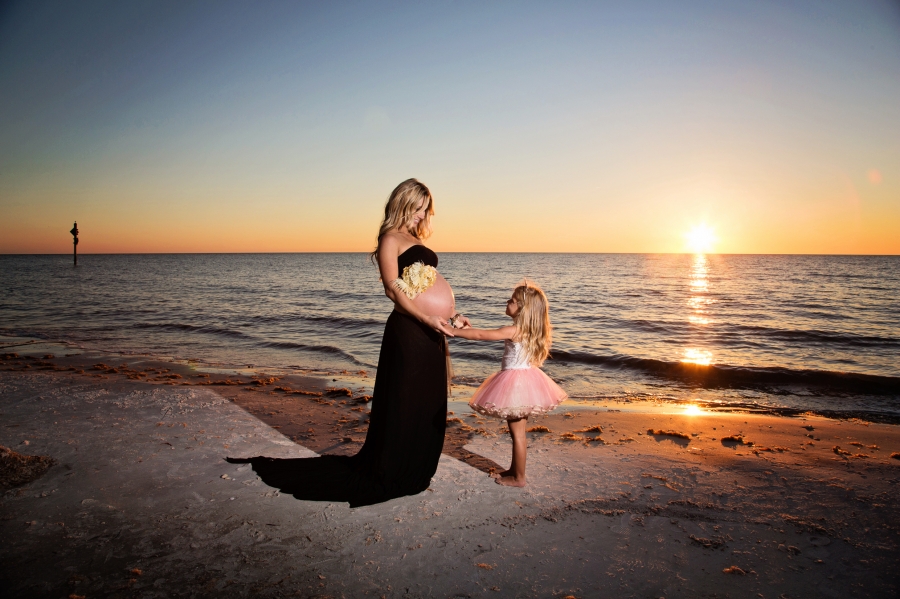 Tops below are Gap and Pea in the Pod. Favorite stores for shopping: Gap Maternity, Ann Taylor Loft Maternity, Old Navy maternity.